About me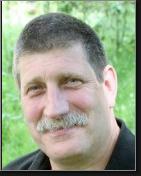 I spent 9 years in the Regular Army as an Infantry officer in the Duke of Edinburgh's Royal Regiment (Berkshire and WIltshire) before leaving the Army to work in health insurance. I retained my linkage with the Army by joining the Territorial Army and have served in a variety of functions.
I now run my own training and consultancy company (Resilient Training and Consultancy Limited) which specialises in crisis management and civil emergencies.
When I am not working I attempt (badly) to juggle family life with 2 children, my battlefield tour hobby as a Guild of Battlefield Guide member and a Territorial Army officer. Sadly I do not always get it right.
I am an ardent collector of military history and my library catalogue can be found at: Tofrek